Go green – and save some green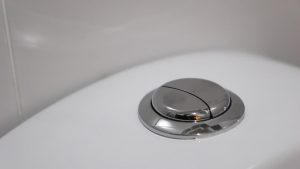 Green plumbing, heating and air conditioning are good for the environment – and your utility and energy bills.
At Joe DeBelak, we're knowledgeable and experienced in the latest advances in green building technology.
We offer a broad array of solutions for new construction, upgrades and renovations.
Choose from:
Waterless and low-water-use fixtures
Low-flow toilets, faucets & shower heads
Dual-flush toilets
Tankless water heaters
Wastewater & greywater recycling
Environmentally-friendly drain openers
Energy Star rated heating & air conditioning equipment
In-floor hydronic heating systems
Geothermal heat pump (GHP) systems
Quality Service & Integrity
PLUMBING  |  HEATING  |  AIR CONDITIONING
Came out the next day. Fixed the problem fast. Very friendly.
Even clean up their mess. Best contractors I have dealt with during my basement leak ordeal.
Joe Sullivan
This plumbing company is the best.
Quality work at reasonable prices with timely service.
Mike Adamczyk
Thanks to the team that replaced my boiler—just in time! Seems like a quieter system.
Hopefully, gas bills will be comparable. Thanks again for fine service.
Kay C. Weber
I just wish to say thank you very much for the prompt response and service to my well pipe problem.
It is very apparent as to why Kurt speaks so highly of your company.
Donna Roemer
Thanks for having things taken care of for me in the house.
Know how very much I appreciate all you and your co-workers have done to help get our house sold.
Great Job!!!
Dottie Schimpf
What a nice guy! Very very knowledgeable and pleasant to be around.
Should we ever need plumbing work again be assured that we will be calling you.
Dennis Phifer
Thank Bill for getting Rick here so promptly, and thank Rick for your usual fine professional work.
Mike Schmitz
The guys were absolutely fabulous!! What a blessing!!
Thank you for getting it all done on short notice. I've been giving your name out a lot!
Super positive experience 3x in a row (water heater, then kitchen remodel - plumbing portion, and now my HVAC).
Keep up the good work!
David & Anna Birnschein
Thanks! As always, Joe did a great job.
Bill Foote
Thank you for your great service.
Both the employee on the phone and the one who did the install were very nice and helpful.
Doris Johnson
Too often people only communicate when they have complaints so
I felt it was important to let you know about a very positive experience.
Rick... could not have been more professional, considerate, clean or efficient.
You could not have someone better representing your company.
Cole Fenske
Thanks for a job well done. (John)
Roland Keuler
You guys responded quickly and were able to schedule and do the work sooner than any of the other plumbers. The crew was great and answered all my questions along the way, even a few I didn't even think to ask. The work turned out great, including the team taking the time to clean up. Even the city inspector was impressed! Great work. I'll never need water work again, but Joe DeBelak is a first call for my next plumbing job.
John and Melissa Houterman
Thank you for your service! My husband really appreciated the time Rick spent walking him through monitoring and maintaining the sump pump!